SCUBA
WE ARE A FULL SERVICE PADI RESORT DIVE CENTER WITH WORLD CLASS DIVES FOR THE BEGINNER, THE NEWLY CERTIFIED AND THE SEASONED PROFESSIONAL DIVER
WAILEA POINT     REEF DIVE
$139.00
8:00am DAILY, OR SCHEDULED
A beautiful dive, conveniently located at Polo Beach, steps from the resort. This dive features Tropical Coral Formations, Green Sea Turtle Cleaning Stations, Endemic Hawaiian Reef Fish and an abundance of Native Marine Life.
Allow 1 1/2 hours
NIGHT DIVE
$199.00
SCHEDULED
A great exploration dive on the reef using lights. Conveniently located at Polo Beach, steps from the resort. See a whole new array of Maui's underwater creatures that only come out at night.
Allow 1 1/2 hours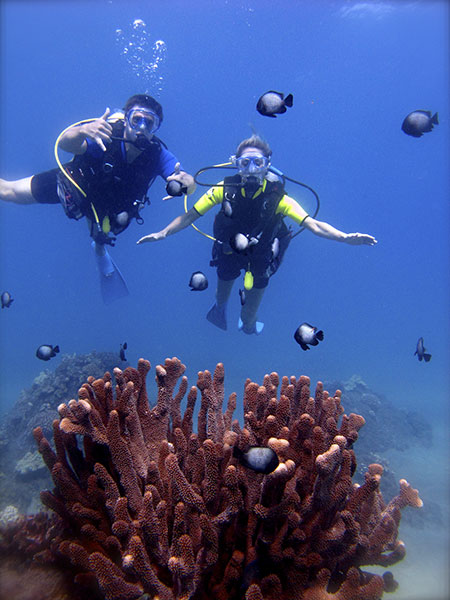 SCOOTER DIVE
$179.00
8:00am DAILY, OR SCHEDULED
Cruise underwater using battery operated scooters. We offer the Saddle EV-2 Evolution Diver Propulsion Vehicles. We cover more ground with less effort, extending bottom time and much more fun! These scooters will take you places that you can't get to on a kick dive.
Allow 1 1/2 – 2 hours, since our air usually lasts a bit longer.
OFF-SITE DIVE
Prices Vary
SCHEDULED
Explore outstanding dive sites away from the resort with or without battery operated scooters. Talk with your instructor or call for a selection of available dive sites around Maui. We can recommend the best sites for the day's conditions and your marine life requests.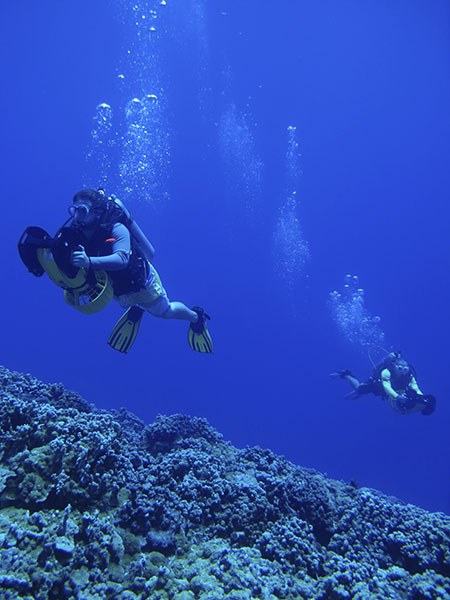 NON-CERTIFIED DIVERS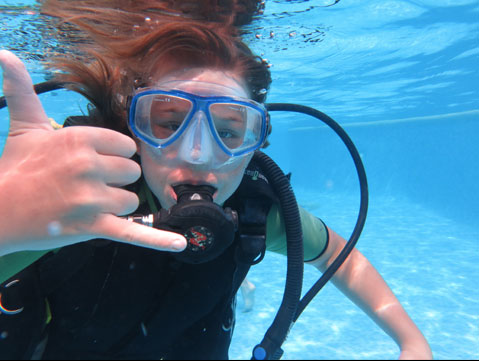 DISCOVER SCUBA CLASS
$159.00
DAILY – 9:30am & 2:00pm
No experience necessary! Our SCUBA instructors teach the basics of SCUBA diving in the safety and convenience of the resort pool, followed by an ocean dive, making for an awesome first underwater experience.
Allow 2 1/2 hours for the pool session and the dive.
Ages 12 & up
BUBBLE MAKER CLASS                                                 $75.00
DAILY – 1:00pm
This class is available for divers 8 years old and up. It's really for anyone looking for maximum time in the pool without the ocean dive to follow. The emphasis is on fun and less about skills.                                                                                                                                                                                                     Allow for an hour of pool fun!

SCUBA CERTIFICATIONS
OPEN WATER CERTIFICATION
$799.00
This is a complete PADI SCUBA certification, consisting of
Academics, Confined Water Skills and Four Ocean Dives.
This Certification is recognized worldwide and is good for
life. Allow 3 -4 mornings.
OW CERTIFICATION WITH ELEARNING
$599.00
This certification is for divers that take advantage of PADI's
elearning online academics course.
Padi.com, Open Water elearning, pick Wailea Scuba, Surf & Paddle as the partnering dive center and all progress and completion notices will be sent to us. If you can complete this before arriving, it saves precious vacation time. Allow 3 mornings.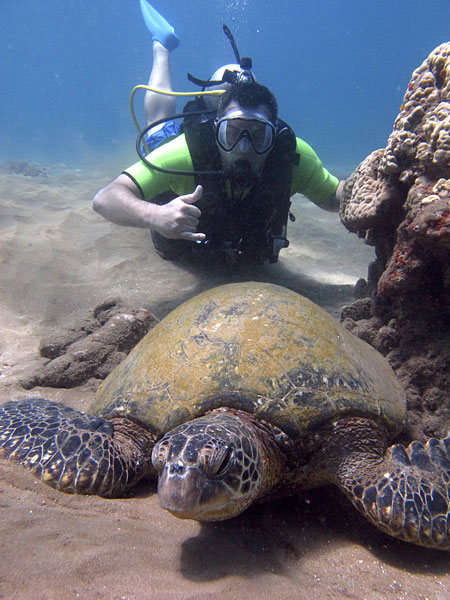 OPEN WATER REFERRAL
$559.00
This course is for divers that have completed their
academics and confined water skills at another dive shop.
All that is needed, is the four ocean dives. This can be
completed in as little as two days.
ADVANCED OPEN WATER
$799.00
The next step after Open Water Certification. This course
consists of five ocean dives, including Deep Dive, Navigation
Dive and three electives, including, Scooter, Photography,
Naturalist, etc. Limited bookwork, no tests, just fun diving!
Allow 2 -3 days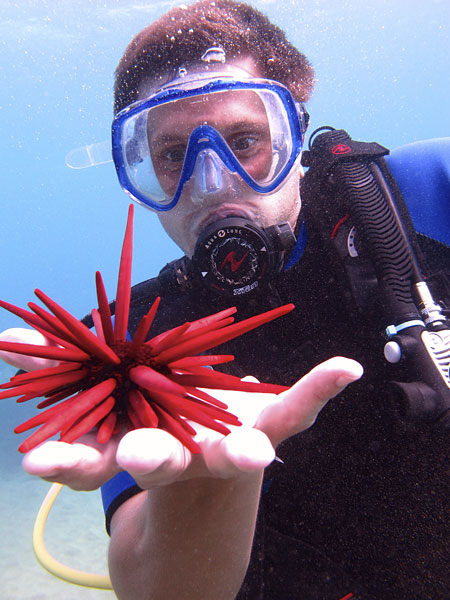 WAILEA SCUBA, SURF & PADDLE ~ 808-868-9733
Private Classes Available
****Please keep in mind when traveling to altitude, above 1000 feet, you will need to allow at least 12 hours after completing a single scuba dive. The allowance time is greater for multiple dives. This includes planes, helicoptors, zip lines upcountry and trips to Haleakala Crater.****
Activities need to be booked in advance by calling the concierge at 808-875-4100.
Please be advised that reservations must be cancelled 24 hours before the activity to receive a full refund.